USA Southwest Road Trip for 3 Weeks
Route
If you can only do one road trip in your life, you should definitely do this 3 week USA southwest road trip! It takes you to the most famous sights of California, Arizona, Utah and Nevada while keeping driving distances relatively low. Starting from San Francisco you'll take a big loop through the southwest with many national parks, natural wonders and enough time for "first-timers" in the big cities of San Francisco, Las Vegas and Los Angeles. Depending on flight prices you can also start in LA or Vegas. Read through my experiences and get some inspiration for your own USA southwest road trip!
Proposed Itinerary
This recommended itinerary is exactly the one I did back in 2010:
| Day | Plan for the Day | Sleeping in | Distance |
| --- | --- | --- | --- |
| Day 1 | Arrive in San Francisco, pick up car, drive to Monterey | Monterey | 100 miles |
Sights
California State Route 1
This scenic byway runs along the coastline from San Francisco to Los Angeles and is one of the most beautiful drives during this USA southwest road trip. Use the full day for this drive as there are many great stops on the way: Big Sur, Carmel, Pfeiffer State Park and the elephant seals of Piedras Blancas.
Recommended Monterey hotel: Monterey Bay Lodge
Los Angeles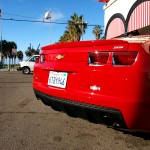 Despite some visitors may say otherwise, Los Angeles is a great city to spend some days in. In this USA southwest road trip you'll spend two days in LA. Your first stop should be Muscle Beach and Santa Monica to explore the beach front. Your next thing to do is driving up to Griffith Observatory during evening to see the huge carpet of lights that make up Los Angeles (also the Hollywood sign). On the next day, visit Farmer's Market, Rodeo Drive, the Walk of Fame, Bel-Air and Sunset Boulevard.
Recommended Los Angeles hotel: Marina Del Rey Hotel
Joshua Tree National Park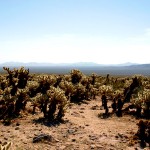 After one and a half hours you will reach Joshua Tree National Park on your USA southwest road trip. Enter the park by driving south in the town of Joshua Tree and make sure to stop at the visitor center to get a map. Drive to all interesting stops and make sure to take enough photos of these surreal trees in the desert. You should definitely stop at the Hidden Valley and Keys View and consider one or two small hikes. Exit the park in the afternoon through the exit at Twentynine Palms and head for your hotel.
Recommended Joshua Tree hotel: Fairfield Inn & Suites 29 Palms
Route 66
The "Mother Road" is the most famous piece of driving you'll encounter on your USA southwest road trip. After your day at Joshua Tree NP you need to head north to access Route66. Make sure to take the right turn at Kingman to stay on the route and take a break at Hackberry General Store. You will find plenty of interesting spots or panoramas on the road, so make sure you don't miss anything in those beautiful mountain roads. All the time you will spot abandoned gas stations, small cowboy-themed towns and many motorcycle tourists of course as well.
Grand Canyon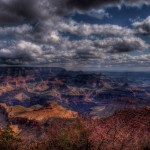 One of the greatest sights in the world awaits you: Grand Canyon! During this USA southwest road trip you'll visit the beautiful south rim of the canyon. Get there early in the morning so that you're able to cover most stops of the free shuttle bus inside the park. Make sure to at least do a small hike along the rim and enjoy the breathtaking views of Grand Canyon. Stay until the evening if possible, as the sunset is something you'll always remember in your life. As you should be staying in Grand Canyon Village, your trip back is not long anyway – but make sure not to miss the last shuttle bus!
Recommended Grand Canyon hotel: Holiday Inn Express
Page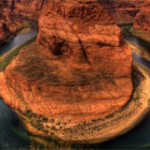 Page is an awesome little town in a very beautiful area of the United States. Near Page you will find plenty of great sights, but the city is also known for its outdoor activities at Lake Powell. Once you arrive in Page during your USA southwest road trip you need to make sure to get a tour of one of the Antelope Canyons nearby as they're the main attraction. Try to get tickets for noon, as the phenomen of "sunbeams" might occur during good weather. Afterwards drive up to Glen Canyon Dam and experience the sunset at the beautiful (but not as famous) Horseshoe Bend.
Recommended Page Arizona hotel: Lulu's Sleep Ezze Motel
Bryce Canyon
Bryce Canyon basically is big valley with an endless collection of "hoodoos", which are little rock columns shimmering red or yellow. These create an extremely beautiful attraction for your USA southwest road trip! Enter the canyon from the north and visit Sunrise Point and Bryce Point at least for the famous panorama view. Trails like "Queens Garden Trail" and the Natural Bridge should not be missed. If your travelling in Spring, Autumn or Winter, be advised that you're moving around in the mountains, so it might be cold and snowy.
Recommended Bryce Canyon hotel: Best Western Ruby's Inn
Zion National Park
Zion National Park is a very huge valley with so many things to explore! While driving through the park is an attraction in itself, you should definitely do some hiking while you're there on your USA southwest road trip. Check out the park map an chose some routes according to your skill level and preference. Angels Landing is the most famous trekfor those not afraid of heights, but the Emerald Pools and Canyon Overlook Trail are awesome as well. Be advised that you cannot enter the Park with your own car, but a (very good) shuttle bus system is offered.
Recommended Zion National Park hotel: Pioneer Lodge, Springdale
Las Vegas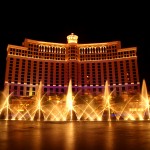 On this USA southwest road trip you will have 2 1/2 days in Las Vegas to check out all the sights in the city itself and its surroundings. Las Vegas is so much more than just casinos: you'll find awesome hotels like the Bellagio, nice pool areas, great restaurants, clubs, shows and much more! While I recommend chosing a hotel on the "strip", you should visit the old downtown at least once with Fremont Street Experience. If you want to see a show like Cirque de Soleil, same-day tickets are often sold directly at Las Vegas Boulevard for a cheaper price.
Recommended Las Vegas hotel: Bellagio
Death Valley
This will be the lowest geographical and hottest point of your USA Southwest Road Trip. Although the valley is "dead", it is something not to be missed! Drive through surreal parts of nature with big salt lakes and colored mountains. Head for Badwater Basin and walk around a bit – take sun lotion, a hat and water with you as the heat and danger for your body is easy to underestimate. Make sure to NOT run out of gas as gas stations are rare in this area.
Recommended Death Valley hotel: Quality Inn, Ridgecrest
San Francisco
San Francisco will be the last stop of your USA southwest road trip and you will have three days to explore this city. You can drop off your car before arrival, as public transports connects most major points in the city – and riding the Cablecars is not only fun, but will also take you to important sights in San Francisco. I recommend to do the following: seals at pier 39, Fisherman's Wharf (try some clam chowder), Golden Gate Bridge, Alcatraz (tour tickets needed), Union Square and Coit Tower.
Recommended San Francisco hotel: Executive Hotel Vintage Court
Best Travel Season
Although it can get quite hot in Death Valley or Zion National Park, I still prefer to do this southwest USA road trip in May – August.
Approximate Costs
These are approximate costs of your southwest us road trip (excluding food and other expenses):
Rental Car at Avis: 650 USD
Flights to/from San Francisco via eBookers: 800 USD/person
Hotel stays via Hotels.com: 1.700 USD
Entrance to Parks: 100 USD
Gas: 400 USD
Total costs per person (travelling with a partner): 2.225 USD
Further Tips
Buy a GPS for your trip: Although renting might be a bit cheaper, buying one gives you the option of using it over and over again. I would buy the Garmin Nüvi
Get the famous Annual Pass for 80 USD that gives you entry for all national parks (can also be bought at each park entrance)
Get a rental car after comparing prices of Avis, Hertz and Dollar. Cheap upgrades when picking up the car are common by the way :)
Plan ahead and fill up your gas tank before driving through less frequented areas like Death Valley
Reading Recommendations